[Audio] EP13 Workshop 08 – The Wizard of Us and the Mything Links – Jean Houston, PhD
$15.00
[Instant Download] – Immediately deliver the download link after receiving the payment
Description
[Instant Download] – Immediately deliver the download link after receiving the payment
[Audio] EP13 Workshop 08 – The Wizard of Us and the Mything Links – Jean Houston, PhD course with special price just for you:  $15  $5
Topic Areas:

Workshop

Category:

Evolution of Psychotherapy | Evolution of Psychotherapy 2013

Faculty:

Jean Houston, PhD

Duration:

2 Hours 32 Minutes

Format:

Audio Only

Original Program Date :

Dec 11, 2013
Description
Description:
We are Mything Links, the living connections between the great stories that speak to what is eternal in us and the playing out of these stories in daily life. Using the template of The Wizard of Oz, we will explore both experientially and analytically the psychological powers of this great story. Following the journey of the major characters we will investigate rediscovery of mind, heart, courage and being called to become more than we ever thought we could be. We will encounter the guiding archetypes of the great road of becoming, the Allies, the Spiritual Friend, the Witch and the Wizard and their presence in our lives.
Educational Objectives:
Explain how the heroine's journey differs from the classical hero's journey, as described by Joseph Campbell.
Describe the archetypal elements that emerge from the major figures in the story.
Describe the benefits and trials of being "wizard" to others.
Explain how we can use this and other stories to mythologize rather than pathologize our lives.
*Sessions may be edited for content and to preserve confidentiality*
Faculty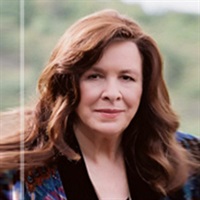 ---
Jean Houston, Ph.D in Psychology, is the author of over 30 books in the fields of human and social development. As a consultant to UN programs and other international agencies she has worked in some 109 countries, and continues to advise globally in social artistry (human development in the light of social challenge and change). Jean is also Chancellor of Meridian University, Co-Founder of Rising Women, Rising World.
---
[Audio Only] EP13 Workshop 08|[Audio Only] EP13 Workshop 08 – The Wizard of Us and the Mything Links – Jean Houston|PhD|The Wizard of Us and the Mything Links – Jean Houston